#1 Bail Bond Agency in Watauga, TX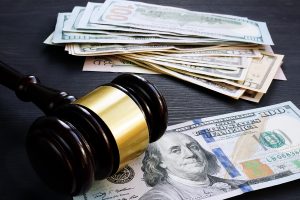 You might find yourself in a bit of trouble at times. It happens to the best of us. But don't let one mistake cost you your freedom. Here at Freedom Bail Bonds, we hope to give you a chance by offering 24/7 bail bond services in Watauga, TX. Our certified bail bond agents can help secure a quick jail release and ensure your freedom until your upcoming trial. You'll have time to prepare for your case.
Fast, 24/7 Bail Bonds
The bail bond industry works around the clock. It has to. Timeliness is vital when it comes to posting bail and securing a quick jail release. As such, Freedom Bail Bonds is available day and night, offering bail bonds 24/7 in Watauga, TX.
Quick Jail Release in Watauga
With many years of experience, Freedom Bail Bonds is able to ensure a quick jail release in Watauga, TX. We've built a working relationship with the local judges, law enforcement, and holding facilities in the area to ensure a fast solution.
Expert Bail Bonds Agents
We've built a team of experienced bail bond agents to ensure you receive the  fastest and best bail bond service in the area. Each team member is also a member of the community, so we have a vested interest in your case and the neighborhood, too.
About Watauga
Watauga, a city in Tarrant County, is known for its business and retail market along Highway 377. That's not all, though. The city is also home to Foster Village Park, Arcadia Trail Park, and a booming residential populace.
Contact Freedom Bail Bonds today for 24-hour bail bond services in Watauga, TX. You can reach us day or night at 817-795-5300!