#1 Bail Bond Agency in Richland Hills, Texas
Experienced Bail Bond Agents Near Richland Hills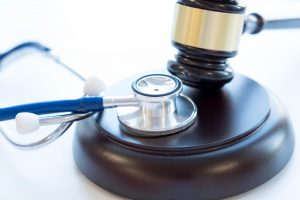 Going to jail can be a very stressful experience, and bailing someone out of jail quickly should always be a top priority. If you're looking for a bondsman near Richland Hills, Texas, then Freedom Bail Bonds is the company to turn to. We're open 24 hours a day, 7 days a week to always be a helping hand when you need us most. We are happy to serve every single county jail in Tarrant County, and we're always focused on getting your friend or loved one out of jail as soon as possible!
When you need a fast and reliable bail, you don't want to waste any time. Therefore, it's vital that your work with a trusted and experienced bail bonds company that knows exactly what it's doing. Here at Freedom Bail Bonds, we have over 25 years of experience working with bail bonds, and our experts are skilled with any type of bond out there. Take a look at a few more reasons why we're the best bonds company near Richland Hills:
Located right by the Arlington Jail

Many types of payments accepted

Mobile service available

Open 24 hours a day, 7 days a week

Licensed agents

Hassle-free service!
Fast, 24/7 Bail Bonds
When you need a bail bond, you need it right away. While your loved one might be waiting in jail for hours and hours, you need to be there for them once they're released. Here at Freedom Bail Bonds, we know how miserable it can be to go through the long and tasking process at the jail, so we're here to ensure that your loved one gets out ASAP. And to better suit your needs, we stay open 24 hours a day, 7 days a week. No matter the day, no matter the time, Freedom Bail Bonds can get you the bail you need in no time!
About Richland Hills, Texas
Richland Hills is a beautiful small town located in Tarrant County, Texas. From the mild weather to the gorgeous scenery, Richland Hills is an amazing place to call home. Golf courses, parks, and lakes surround the area of Richland Hills, and the city sits within minutes from downtown Fort Worth, Texas.
If you're searching for a bail bonds company near Richland Hills that can provide the top-notch service you need during this troubling time, contact Freedom Bail Bonds today!