#1 Bail Bond Agency in Mansfield, TX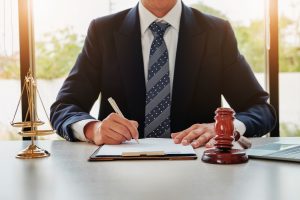 At Freedom Bail Bonds, we aim to provide the community with exceptional bail bond services in Mansfield, TX. Bonds. Our primary reason for entering this business is to help. If you are arrested, for whatever reason, give us a call. An experienced bail bond agent will answer your questions and concerns and put you on the path to a quick jail release in Mansfield!
Fast, 24/7 Bail Bonds
When you need bail bond services, timing is crucial. When you call Freedom Bail Bonds, you'll be immediately connected to a caring and knowledgeable bail bond agent. We'll immediately begin working on your case to provide guaranteed results.
Quick Jail Release in Mansfield
Using our years of experience, Freedom Bail Bonds is able to guarantee a quick jail release in Mansfield, TX. We have a working relationship formed with local judges, law enforcement officials, and all the holding facilities throughout Tarrant County. Whether you or a loved one are seeking a quick jail release, give us a call today!
Expert Bail Bonds Agents
We have an outstanding team of certified bail bond agents. Every member of our team is also a homeowner and a member of the surrounding community. Furthermore, we use our decades of experience to address your concerns and bail requirements within a timely manner.
About Mansfield
Mansfield is a suburban city within the DFW Metroplex. Being so close to the city affords us many fantastic opportunities, all while living in a relatively quiet and comfortable area away from the hustle and bustle. On the weekend, a quick road trip into the city can mean fantastic food, a local show, or even a night on the town!
For 24/7 bail bond services in Mansfield, TX, call freedom Bail Bonds at 817-795-5300!