#1 Bail Bond Agency in Hurst, TX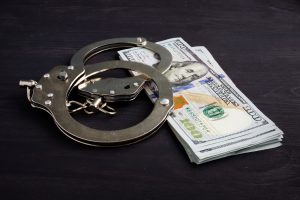 At Freedom Bail Bonds, we are committed to helping the community by offering the best bail bond services in Hurst, TX. If you or a loved one is arrested, we can secure a quick jail release and ensure your freedom until your trial date!
Fast, 24/7 Bail Bonds
When it comes to bail bond services, timeliness is crucial, so Freedom Bail Bonds is here around the clock to help. We have agents in the office at all hours to answer your questions and start work on your case.
Quick Jail Release in Hurst
With years of experience under our belt, Freedom Bail Bonds is able to secure a quick jail release in Hurst, TX. We have built relationships with local judges, law enforcement, and jails in the area, so we can provide you with a fast solution.
Expert Bail Bonds Agents
We have handpicked our team of bail bond agents to ensure that we provide the best possible service. Every member of our team is also a member of the community. Therefore, we know what the community needs to thrive. It's exceptional bail bond services from a caring, knowledgeable team for when life throws you a curveball.
About Hurst
Hurst, a city in northeastern Tarrant County, is technically a suburb of Dallas and Fort Worth. That doesn't stop the city from having a life and culture all its own, though. You'll find parks, water attractions, and even haunted manors to enjoy with your freedom.
Call freedom Bail Bonds for 24/7 bail bond services by calling 817-795-5300. We're available 24/7 to help smooth out your situation!