#1 Bail Bond Agency in Grapevine, TX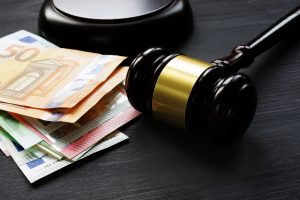 We all make mistakes in life. Some mistakes ultimately have lasting repercussions, including jail time. But that doesn't mean you need to spend every minute behind bars. Before your upcoming trial, secure a quick jail release so that you have time to prepare. Call Freedom Bail Bonds for 24-hour bail bond services in Grapevine today!
Fast, 24/7 Bail Bonds
Freedom Bail Bonds is a locally owned and operated bail bond agency in the area dedicated to serving the whole community around the clock. Since day one, we have offered 24/7 bail bond services for all kinds of charges. If you call at midnight, one of our bail bond agents will answer and help guide you through the process.
Quick Jail Release in Grapevine
Our goal, and likely yours too, is to secure a quick jail release in Grapevine. With our vast knowledge of the bail bond industry and a working relationship with the local authorities, we can help you. We'll finish up the bail paperwork and deliver the bond promptly. Before long, you'll be free from the confines of a cell and back home to friends and family.
Expert Bail Bonds Agents
Freedom Bail Bonds has had a team of exceptional bail bond agents from the get-go. We work with individuals who are experienced, licensed, and certified — agents who know the bail bond industry. In that way, you receive the best possible bail services around.
About Grapevine
Grapevine is well-known and liked for its fully restored 19th- and 20th-century buildings down Main Street. You'll find an abundance of restaurants, locally owned shops, and galleries on either side.
For 24/7 bail bond services in Grapevine, do not hesitate to call Freedom Bail Bonds. You can reach us at any hour, for any charge at 817-796-5300!