#1 Bail Bond Agency in Euless, TX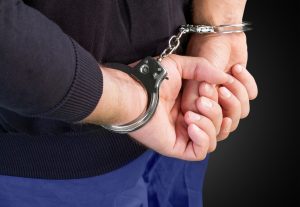 Here at Freedom Bail Bonds, we have vowed to help our community since the very beginning. It is our primary goal to offer the best bail bond services in Euless, TX. If you find yourself on the wrong side of the law, we can ensure you enjoy a quick jail release and freedom before your upcoming trial.
Fast, 24/7 Bail Bonds
With today's bail bond services, timeliness is the key. Here at Freedom Bail Bonds, we're available 24/7 to ensure anyone can secure a quick bail bond at an hour. We have experienced and committed agents in the office day and night.
Quick Jail Release in Euless
The entire point of 24/7 bail bond services in Euless is to ensure a quick jail release. We have built relationships with many local judges, law enforcement personnel, and holding facilities in the region to ensure a fast solution.
Expert Bail Bonds Agents
With bail bond services, you deserve a team who is committed and thorough. At Freedom Bail Bonds, we handpicked our team of bail bond agents to ensure the community has the best possible service. Each member of our team is also your neighbor, friend, and a part of your community. Furthermore, each one is highly trained and certified. We can get the job done right.
About Euless
Euless, a suburb of Dallas and Fort Worth, has a booming population. With its close proximity to DFW International Airport, which is inside of the city limits, and beautiful park and residential neighborhoods for all to enjoy.
You'll find 24-hour bail bond services from Freedom Bail Bonds at 817-795-5300. You'll be connected with the best bail bond team in the region at any hour!