#1 Bail Bond Agency in Colleyville, TX
Experienced Bail Bond Agents Near Colleyville, TX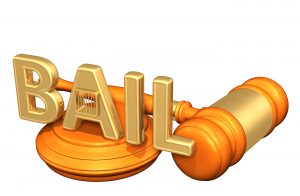 When you or a loved one are facing criminal charges, everything you have to deal with can quickly become overwhelming. Whether handling a straightforward minor charge or multiple charges in connection with an extremely complex case, the judge may order that bail be paid in order for the defendant to be released from jail.
In these cases, it's understandable that you want to get your loved one out of jail as quickly as possible, and this is often where bail bonds come in. Freedom Bail Bonds has more than 25 years of experience and offers comprehensive bail bonds service in Colleyville to help things go as quickly and as smoothly as possible. Mobile service is offered, as are flexible credit terms and other payment options. Freedom Bail Bonds also works 24 hours a day, so you can rest assured that a licensed professional agent will answer the phone and start working on your case right away — even if it's the middle of the night. Se habla Español.
Fast, 24/7 Bail Bonds
It's never convenient when a loved one gets arrested, but it seems to be the worst possible time when it does happen. Freedom Bail Bonds understands that your top priority is getting your friend or family member out of jail as quickly as possible, and offers a number of services to help you do just that. Our professional, licensed bail bonds agents answer the phone 24 hours a day, 365 days a year, and we also offer mobile service throughout Tarrant County so you can get the bonding-out process started no matter where you are and regardless of what time it is.
About Colleyville, TX
Colleyville, Texas is part of the Mid-Cities area, a suburb of Fort Worth, Texas. The area was first settled in the early 1850s as a rural farming community and currently has a population of 22,807, according to the 2010 census. Today, Colleyville is well known for being an affluent suburb with excellent public schools and several open green spaces. Colleyville has a distinct small-town charm, yet it's located just 14 miles from the center of Fort Worth and 22 miles from Dallas.
This is a challenging time in your life, but the goal of Freedom Bail Bonds is to make it as stress-free as possible. Don't hesitate to give us a call today if you or a loved one gets arrested in Colleyville.