How Do Bail Bonds Work?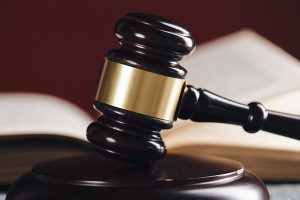 Have you found yourself in a situation where you need to bail a loved one out of jail? Not sure how to go about getting it done? You have two options: post bail on your own at the jail or use the services of a bail bond agent. Sounds pretty simple, right?
Here's the caveat: Posting bail on your own at the jail can cost you hundreds to several thousands of dollars, depending on the defendant's bail amount. If you don't have the cash or property on hand to post bail by yourself, the simplest way to get your loved one out of jail is to secure a bail bond from a licensed bond agent.
Read on to learn more about how bail bonds work and what you can expect when you use the services of a bail bond agent.
What Is a Bail Bond?
A bail bond is a type of surety bond that allows a defendant early release from jail while they await required court appearances for their alleged crime. Since bail amounts can often be very expensive, many individuals cannot afford to supply the funds necessary to bail their loved one out of jail. A bail bond essentially provides those funds.
This type of surety bond acts as a guarantee that the defendant will show up to all of their required court dates. However, a bail bond comes with a few stipulations, which we'll discuss below.
How Do Bail Bonds Work?
Securing a bail bond and getting someone out of jail with that bond is relatively simple. Here's how the whole process works:
First, you must find out what the defendant's bail amount is. This number will determine how much money or property you'll need to furnish to secure the bail bond you need. You'll need to pay approximately 10% of the defendant's total bail amount to the bail agent, which functions as a service fee. In most cases, you'll also need to supply some form of collateral — money or some type of personal property — to get a bail bond.
Once you know how much money or property you must supply to get a bail bond, you'll need to call a bail agent and set up a meeting to get the bond and sign the paperwork. Some bail agents can also conduct the entire process remotely, if necessary.
When you meet with the bail agent, you'll supply the required 10% service fee, as well as any collateral required by the agent. You'll then sign an indemnity agreement that releases the bond agent from financial responsibility if the defendant fails to comply with the terms of bail.
After you secure the bond and sign all required paperwork, the bond agent will then post the defendant's bail with an official at the jail or the courthouse.
The defendant will then be released from jail while they await their court appearances as issued by the judge. If the defendant appears as instructed, you'll receive your collateral back when the case concludes. You will not be refunded the 10% service fee you paid to secure the bond, as that fee is nonrefundable.
If the defendant fails to show up for court appearances as instructed, this situation is known as bond forfeiture. In the case of forfeiture, you'll lose any collateral you provided to secure the bond, and the bond agent may take steps to locate the defendant and return them to police custody.
Need more information on bail bonds and how the process works? Check out our bail bond frequently asked questions.
Need a Bail Bond in Tarrant County? Freedom Bail Bonds Is at Your Service
When you need to bail a loved one out of jail fast, don't hesitate to contact our team at Freedom Bail Bonds. Our licensed bond agents are available 24/7 for your convenience, and we serve all of Tarrant County. For fast, professional service, call our Arlington, TX, office at (817) 795-5300 or contact us online.